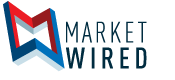 Advanced Discovery's Global Network of Experts and Relativity Masters to Present at Relativity Fest 2017
Experts in eDiscovery from US and UK offices to lead multiple sessions during annual conference
/EINPresswire.com/ -- AUSTIN, TX--(Marketwired - Oct 17, 2017) - Advanced Discovery, a leading global eDiscovery and risk management company, today announced that staff eDiscovery experts, including three of its global Relativity Masters, will be presenting at multiple sessions at Relativity Fest 2017, which will take place October 22-25 at The Hilton Chicago.
Relativity Fest is an annual conference designed to educate and connect the eDiscovery community with panel discussions, hands-on labs, breakouts sessions and insights from Relativity staff, Relativity users and industry leaders.
The sessions presented by Advanced Discovery experts include:
Validating Analytics with Magic and Dragons - Relativity Master Led
Presented by Sarah Cole, director, solutions North America and Relativity Master, and Meagan Sauve, senior consultant and Relativity Master
Sessions are offered Monday, October 23, 4:45-5:45 p.m. in Joliet and Tuesday, October 24, 11:00 a.m.-noon in Boulevard C.
Put a HOLD on Your FACTS: Using Legal Hold to Develop Fact Manager and Prepare Your Case
Presented by Julia Helmer, senior solutions consultant and Relativity Expert, and Sara Skeens, analytics consultant and Relativity Expert
Sessions are offered Monday, October 23, 4:45-5:45 p.m. in Salon A1 and Tuesday, October 24, 2:45-3:45 p.m. in PDR 1.
Use EDDS: A Guided Tour Inside Relativity SQL - Relativity Master Led
Presented by Sarah Coady, technical business development account manager and Relativity Master, and James Menzies, software development lead and Relativity Certified Administrator
Session will take place Tuesday, October 24, 8:30-9:30 a.m. in Joliet.
Advanced Discovery accounts for more than 20 percent of the current total of Relativity Master designations worldwide -- more than any other Relativity partner. Relativity Master is the highest designation bestowed by Relativity, indicating multispecialty technical mastery of the Relativity platform.
"Relativity Fest is a great event that brings industry leaders together to network and share ideas," states Jim Burke, CEO of Advanced Discovery. "We invest in our people, and support their efforts to attain the highest levels of industry expertise for the benefit of our clients, our team members' professional development and the eDiscovery market's continued innovation. We are proud that so many of our company experts have earned the Relativity Master designation and excited at the opportunity to contribute great educational content to such a respected and well attended event."
In addition, the company will be participating at the following upcoming events:
For more information on Relativity Fest 2017 visit https://relativityfest.com.
For more information on Advanced Discovery visit www.advanceddiscovery.com.
About Advanced Discovery
Advanced Discovery is an award-winning and leading global eDiscovery and risk management company, partnering with law firms and corporations since 2002. Advanced Discovery and its global family of companies, Altep, Millnet Document Services and Legal Placements Inc., offer a complete suite of solutions to clients around the globe, including eDiscovery, information governance, Riskcovery® and compliance risk assessment, cybersecurity, legal operations consulting, data forensics and investigations, paper discovery and digital printing, as well as legal recruiting and placement. The company employs leading professionals in the industry, applies defensible workflows and provides patented and industry-proven technology across all phases of the eDiscovery and risk management life cycle. This devotion to excellence has earned Advanced Discovery inclusion in the Inc. 5000 Hall of Fame for being named to the fastest-growing companies list for six successive years and recognition as the highest-level Best in Service Relativity solutions partner for five consecutive years.
For more information, please visit www.advanceddiscovery.com. Follow us on Twitter and LinkedIn.
Media Contact:
Vicki LaBrosse
Edge Legal Marketing for Advanced Discovery
651-552-7753
Email Contact
Powered by